kiddos magazine
Veronica Lepere launches kiddos magazine from Downtown Miami
We first met Downtowner Veronica Lepere during the planning of Miami's 115th Birthday. Veronica brought to this yearly celebration an amazing kid's section filled with lots of arts and crafts. Since then, we have kept up with many children events and programs spearheaded by Veronica leading up to her long anticipated launch of kiddos magazine.

Veronica Lepere

Way to go "Kiddo"!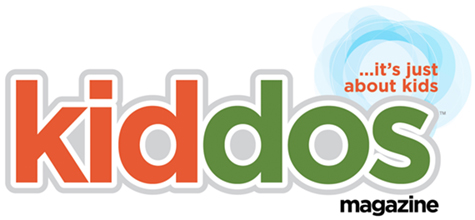 What do you do in Downtown Miami?
I have been involved with kid activities since 2009 from private parties and fundraisers to community events. I have had the opportunity to get closer to children and discover more in depth their individual creativity and likes thought "Art with Fun" the arts and craft stations.

What I love the most about Downtown Miami is that there is always something happening, any day, everyday! From family
events to
cultural and sports activities, community fundraiser and so much more! I am always looking for specific content and activities to feature and promote in Kiddos, besides to say how much Downtown has been growing in the past years, work and play is what bring me here!
Why did you decide to launch Kiddos?

The inspiration behind
Kiddos Magazine
comes for my passion for full filling kids' current necessities and helping them to discover their potential talents.

Kiddos Magazine
it's all about kids and my
mission is to provide parents and families the most current trends on education, art, health and entertainment.
Kiddos Magazine
wants to make a meaningful impact on children's cultural enrichment and development as they grow.
Kiddos Magazine Description
Kiddos Magazine is a fresh, fun and colorful magazine. It is designed to enjoy reading and engage in family time. Trendy and funky images gather together with amusing content in this exclusive high quality editorial.
Kiddos Magazine's main purpose is to convey the most relevant information about educational and cultural events, health, sports, entertainment activities and many answers to day to day questions that parents and families need to overcome to lead their children to a successful future."It is just about kids," and our mission is to bring together all the tools and resources to make the best of their lives!