The Airport Link opens this Summer
Downtowners will be following the orange Metrorail Line to Miami International Airport starting this Summer!
Airport Link
a 2.4-mile extension of the Metrorail system from the existing Earlington Heights station at NW 22 Avenue and NW 41 Street to the MIC
Starting this Summer, residents and visitors will enjoy convenient, affordable access to and from MIA using the new Orange Line Metrorail service.


Downtowners can take the free Metromover to Government Center and for just $2 hop on board the Metrorail Orange Line going to the Miami Intermodal Center "MIC"
and from there get connected to Miami International Airport.
Visitors to Miami will now also be able to hop on board the Metrorail Orange Line for easy access to Downtown Miami.
Miami Intermodal Center Progress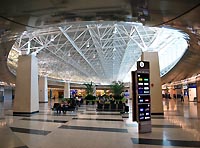 MIA Rental Car Center
Opened July 2011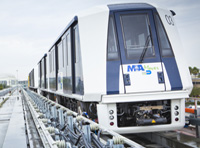 MIA Mover
Linking Rental Car Center to MIA
Recently Opened
Miami Central Station
Opening Fall 2013
Located east of the Rental Car Center (RCC) on a 27-acre site, its area is bounded by NW 25th Street on the north, NW 37th Avenue on the east, NW 21st Street on the south and NW 38th Court on the west.
The Miami Central Station (MCS) is a major structure of the Miami Intermodal Center (MIC) Program that will serve as Miami-Dade County's first ground transportation hub.

Ground transportation hub for Miami-Dade County and the South Florida region
Will provide connectivity where none existed
Travelers will have transportation choices via various modes of transportation