How to Choose Your First Motorcycle
Buying your first motorcycle is no easy task. There is a vast number of motorbikes on the market and everyone tends to advise you on different things. This gives an overload of information to a newbie which leaves them confused and bewildered.
Rather than visiting the dealership and buying a motorbike randomly, it is best that you do some prior research in order to ensure you get a bike that suits you.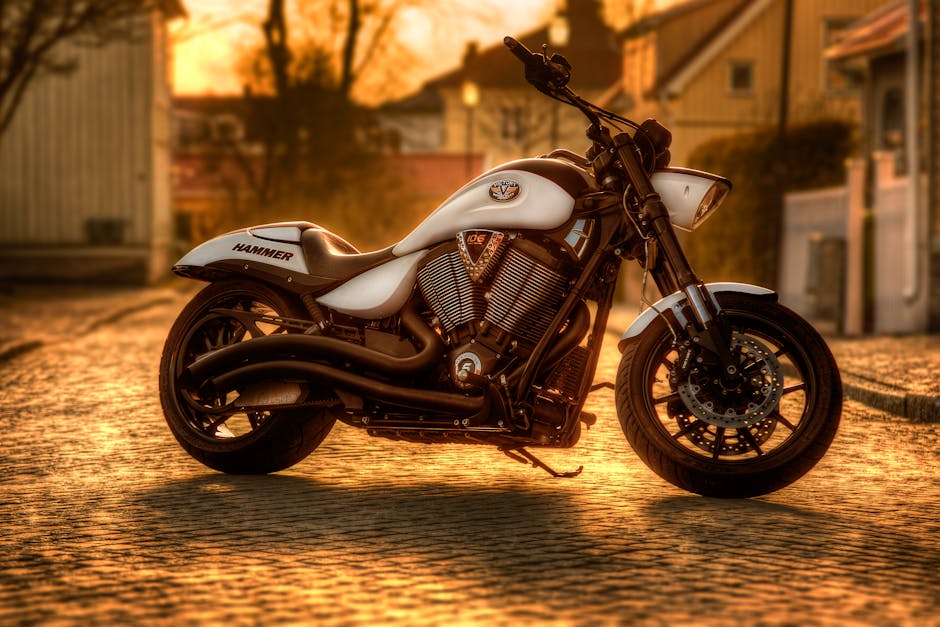 Image Source: Pexels
Are You Planning To Buy A Cruiser?
Cruisers are one of the most traditional bikes in the world right now. Examples of cruisers would be a
Harley Davidson
motorbike. These for best for those who wish for a relaxed ride out. The low seats make it easier to keep your feet on the floor while the engine is optimized for low-speed torque. This makes a cruiser easy to drive and since it does not have a lot of bodywork, there will be no major damage in case of a tip over. What makes it bad for a new rider is that certain models or cruisers have heavy ergonomics. This makes it a tad bit difficult to handle.
You Can Try Out Sports Bikes Too
Sport bikes are probably the most glorified of motorbikes. These bikes are copies of actual race vehicles and are intended to be used for high-speed driving and precise handling. Their benefits are that they are not that heavy. The disadvantages are that they are high powered and generally feature a 600 CC engine to a 1000 CC engine. They are also quite high and have tailing seats. The ergonomics are modeled to a racing environment and these bikes have costly fairings. This means if you crash, there is a chance that it will be an expensive bike to fix. Sports bikes are known to attract expensive insurance plans too.
Do You Prefer A Standard Bike?
Standard bikes are as the name implies, the usual bikes that litter every street in the cities. Also referred to as naked bikes, they have a neutral driving position and have few fairings or none in some cases. Their advantages are that they are comfortable and have lower insurance plans than the sports bike. However, larger versions of the standard bike are known to be as powerful as a sports bike. This means they can be too difficult to handle for new riders.
Are You The Adventurous Type?
Adventure tourers are primarily built for people who wish to try out off-roading as well as urban driving. They are quite similar to dual sports bikes except for one difference. An adventure tourer is large and can be used for a long journey but a dual sports bike resembles a lighter dirt bike, except they are street legal too. Both are comfortable and have good ergonomics. Small dual sports bikes are light too. On the downside, they have tall seats and bigger models of the adventure tourer can be costly and too heavy for a newbie.
Scooters are not a bad option either. There are 50 CC scooters to larger models that can handle long distance travels along the highway. Scooters have no clutch so it's the easiest model to ride on for a newcomer.